More than aesthetics.
Part of success.
The world is complex, technology and software too – but your solution doesn't have to be. Evolve through design and experience.
Digital solutions are often hardly appealing with all their different buttons, functions and interfaces, although the global players have already proven that simplicity and intuitive design are crucial for success. And crucial for your product: Increase success with lower internal implementation costs, higher customer acceptance or a greater number of inquiries.
Clear form language.
Attractive visuality.
Simplify complexity
We design your solution to support the functionality - not hinder it.
Create intuitive solutions
A clear design and comprehensible function lead to a reliable use - and value.
Create desire with aesthetics
Not only do we improve processes, but we also increase loyalty at the same time. You benefit twice.
Effect of Design & Experience on
Digital, intelligent processes
As IT experts and IT company, we always focus on the technological and economic possibilities. But we also know how important design and aesthetics are for a successful solution.
Design is no nice-to-have, it is a must. Design and aesthetics represent a fundamental need of users and turn interaction with an object into an experience. It's not the product - it's the experience.
Transformation needs a clear language
Transformation means change. A clear design helps to accept new things. Captivating aesthetics and functional design pave the way to help change be an improvement.
Measurable added value through design changes
Greater satisfaction and enthusiasm through a clear design
Convincing interaction that makes you memorable
From entrepreneur to entrepreneur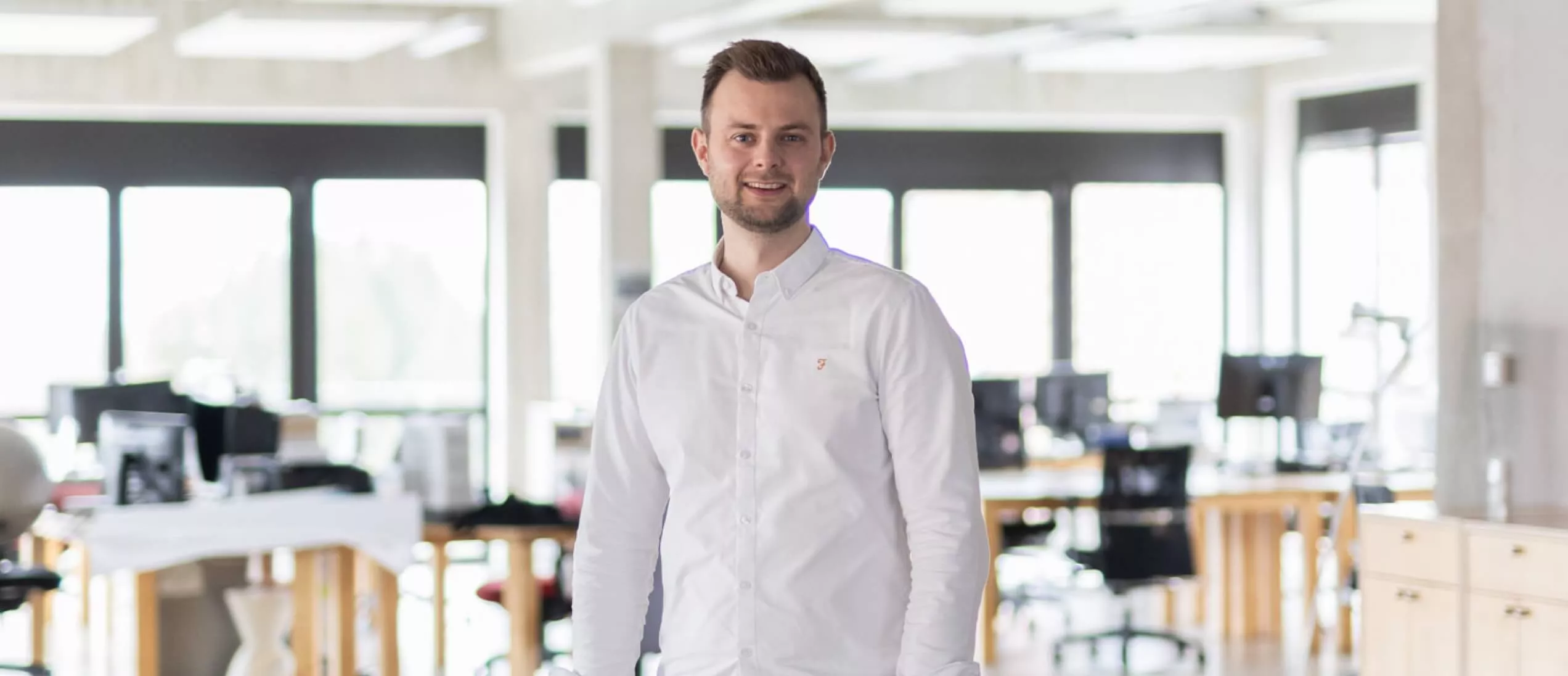 Already a small interaction or a beautifully designed element triggers a positive emotion. As an entrepreneur, you can work with this emotion. It strengthens the brand loyalty of customers and employees. It underlines your professionalism. As humans, your customers enjoy the aesthetics your product delivers.
Your evolution is possible. Start today.