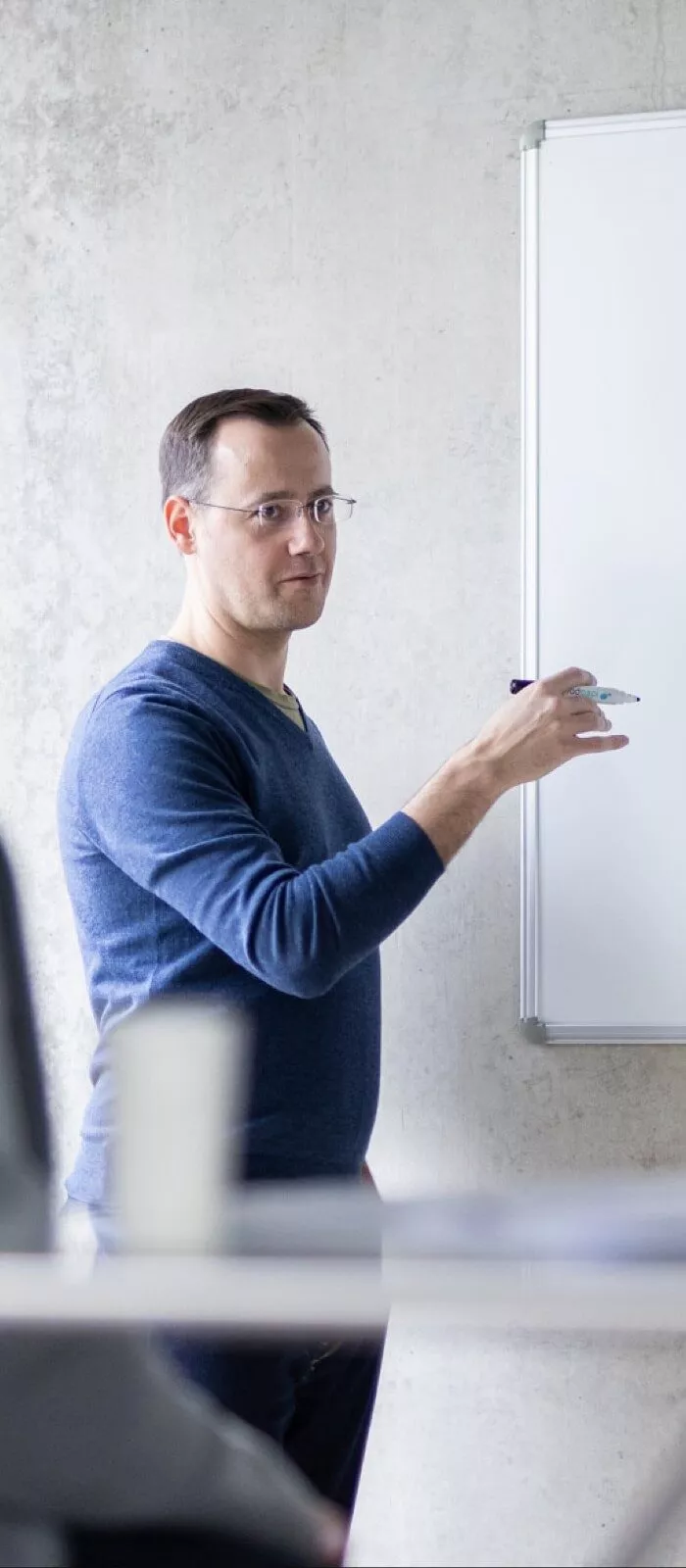 Together we accelerate your evolution
The situation on the market is influenced by change, triggered by factors like digitalization, sustainability and globalization. Companies must constantly meet the implied expectations – today, not tomorrow. With the help of technology, methodology and our experience, you will grow into a competitive and resilient company.
01
Speed and flexibility as part of your DNA
---
Your future viability stands and falls with a digital core that is flexible and agile enough to respond to change. We support you in terms of integration, transformation, further development or simplification of your digital core SAP S/4HANA - independently, economically and with strong implementation expertise.
02
The right technology to generate added value
---
Digital twin, artificial intelligence, machine learning - With innovative technologies, we set up intelligent and digital processes for you to further develop your business model or bring visionary new business models to life. Generate business value from digital technologies with our expert knowledge.
03
An entrepreneurial view for a holistic picture
---
Developing an intelligent company means changing not only externally, but driving change across all departments, processes and minds. Only by recognizing synergies, breaking down silos and implementing end-to-end, intelligent, digital processes, you can realize the full potential. Join us in thinking your evolution end to end to effectively face future challenges.
At the pulse of time, at your pace
Individual Consulting
With the perfect-fit for your industry, processes and framework
Agile Projects
With experienced IT experts and a sure instinct for your company's culture
360° View
Change of perspective between technological, entrepreneurial and human challenges
Companies need to make a move now, as evolution needs to speed up. We are your partner, initiator, implementer and thinker along the way.
Get your evolution rolling.
Your evolution is possible. Let's do it.